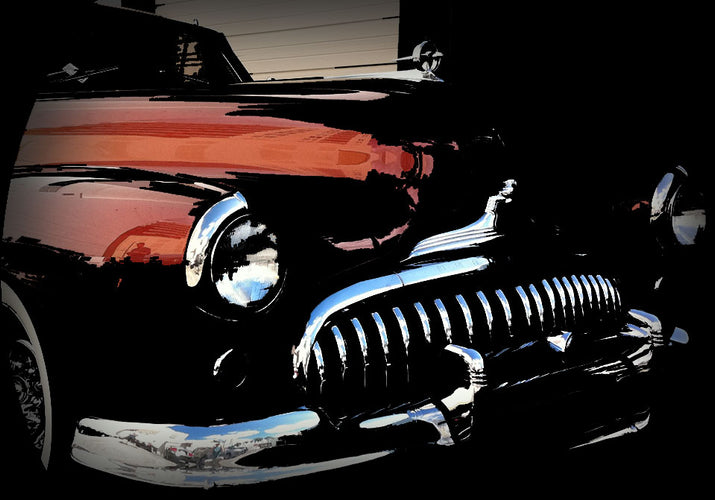 – Custom Car Stereo System –
| | |
| --- | --- |
| Vehicle Year: | 1948 |
| Vehicle Make: | Buick |
| Vehicle Model | Roadmaster |
| Work Performed | Complete Stereo System |
| Customer Location | Miami, FL |
| Interior Speakers | Focal K2 Power |
| Headunit | Alpine |
| Amplifiers | Arc Audio |
| Subwoofers | Arc Audio |
If you're looking to separate from the crowd in South Florida, you need a unique vehicle. If you want to stop traffic, buy a 1948 Buick Roadmaster on air-ride! If you love classic custom cars, then you will love this slammed Buick Roadmaster. One of our great customers has an entire collection of unique cars that you will never see another one like. So it was no surprise when he pulled up in this beauty and wanted a stereo system upgrade.
We started off with the interior section and built a center console entirely from scratch to house the air-ride controls, new Alpine stereo system, and a hidden Arc Audio subwoofer. We then wrapped the console in a rich black vinyl to match the rest of the vehicle's interior. Next, we needed speakers. So we chose the

Focal K2 Power

to provide us with not only volume but sound quality that will give an audiophile goosebumps. We finished these off with color-matched grilles that we dyed in-house to provide that final touch of perfection.
– We take pride in organized wiring behind the scenes to make it easy for anyone to service the car in the future. –
If you want to see if someone takes pride in what they do, look behind the scenes. In the car stereo industry, you can easily determine if the system is configured properly by looking at the wiring. If you remove a panel and the wiring looks like spaghetti, then you can suspect the rest of the install is not installed properly. Even though the customer will probably never see the wiring, we always go the extra mile to provide consistency throughout the entire install. This not only makes it easier to service in the future but showcases that we truly enjoy what we do. Build fun car stereo systems in amazing cars!
– Every stereo system needs to reproduce the low-end spectrum of the music. This is why we utilize subwoofers in a well-designed car stereo system. –
Have you ever heard of an Infinite Baffle subwoofer system? Most people have not. Imagine using your entire trunk as the enclosure, but without actually building an enclosure. These styles of enclosures have been around for over 20 years, but utilizing them properly takes advanced knowledge of subwoofer enclosure design. Not every sub or even vehicle will work in this setup. In this vehicle, the Infinite Baffle setup was a perfect option. The chamber going into the vehicle was a perfect tunnel to separate the sound waves into the vehicle and it does not require any trunk space. We can talk all day about these setups, but it's best to stop by the shop if you want a more in-depth explanation of how these systems work.